AT SolutionPackage –

Setting up the IRSX in just a few minutes
The AT SolutionPackage bundles everything needed for the setup and configuration of the smart IRSX infrared camera and the implementation of its associated application. It includes:
Software tools for establishing connections, camera setup, and image data visualization

Powerful cxSDK tool with programming interfaces for C, C++, and Python

Optimal configuration for the measurement task using IRSX Simulator software
AT SolutionPackage
Effortless system integration of infrared cameras
With our support packages, we provide a variety of tools, standard APIs, and apps that enable OEMs and integrators to have user-friendly and detailed access to our infrared cameras.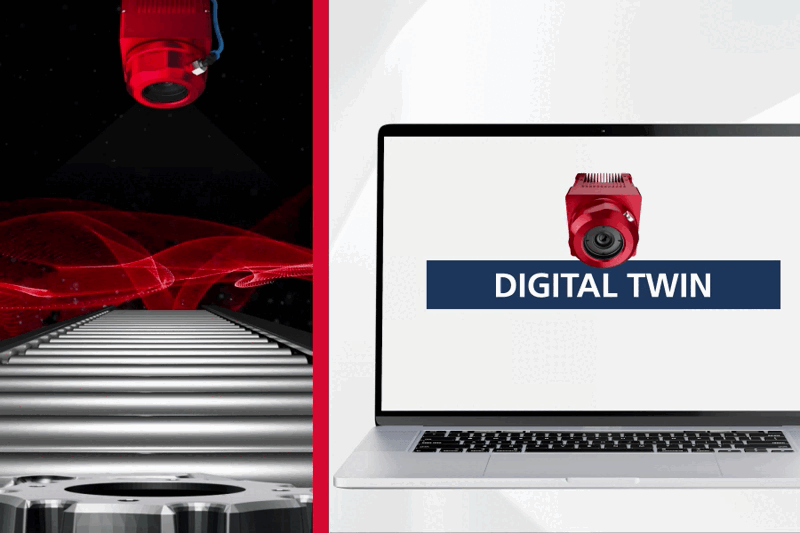 IRSX Camera Simulator
Simplest creation of measurement configurations
The IRSX Camera Simulator is a software included in the AT SolutionPackages that comes with the IRSX infrared camera. Once installed on your PC, the simulator operates as a digital twin of your IRSX camera. It provides all the features for creating jobs (measurement configurations) and also offers IoT interfaces such as Modbus, OPC-UA, Profinet, or MQTT. This allows you to conveniently design and modify jobs in advance on the simulator, including testing communication via IoT interfaces, before transferring your fully functional job to your IRSX camera.
App Concept
Realization of custom application solutions
The app concept of the smart IRSX infrared camera works similarly to that of a smartphone. With the app concept, we provide a platform that allows customers to solve various tasks in the shortest time while maintaining the highest flexibility. There are what we call toolbox apps, which enable the easiest creation of custom solutions, as well as other apps that already provide complete application solutions.
Job Concept
Switching between measurement configurations
Similar to the flexible app concept, you can also store any number of product and application-specific jobs (measurement configurations) on the smart infrared camera, and switching between them is just as easy, thanks to numerous integrated interfaces such as Modbus, REST-API/OpenAPI, or LUA Scripting.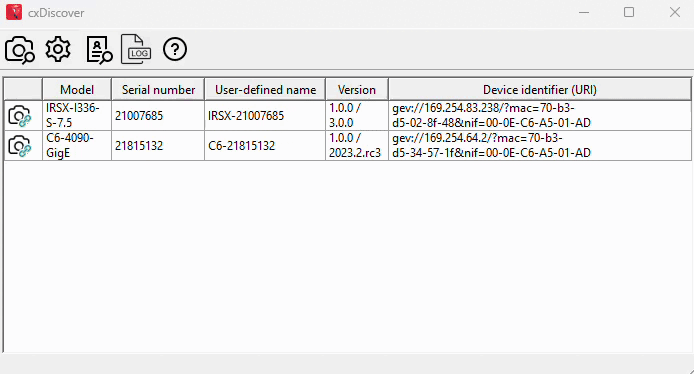 cxDiscover
Quick configuration of infrared cameras
cxDiscover lists all available cameras connected to the PC or the connected network. It displays the available device information and allows for easy configuration of necessary network parameters (IP address, subnet mask, gateway) and access to the device's website.
IoT Communications
Standard interfaces for seamless integration
With numerous integrated IoT protocols such as Modbus, OPC-UA, Profinet, or MQTT, we enable effortless integration into any automation environment. Our camera is, therefore, the ideal tool for implementing application solutions within the context of Industry 4.0.